Happy Earth Day!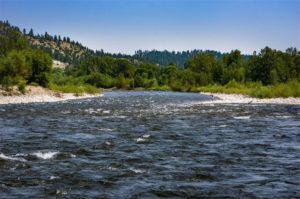 In Montana, especially rurally, we don't have much for commercial recycling pick up, so if you want to be conscious of how much waste you are contributing to this beautiful state, you have to take it upon yourself to do your own recycling. I believe because we have so much more land mass in our state to use, we just don't think about recycling as much as we should. When you travel to other states or parts of the world that don't have this type of space, it doesn't take long to see how it is second nature for their areas to recycle. However, in our area we have more options for recycling than you might think!
The easiest thing to do is just to purchase less bottled/packaged products when you can. No easy feat I know! But just switching to reusable containers & water bottles goes a long ways. Don't use a straw? Just ask your server not to bring one.
I live out of town, so I can take my items to the transfer station west of town. Here, you can recycle cardboard boxes, newspaper and aluminum. There is also a container along 6th Avenue in Columbus near the baseball fields to recycle aluminum and newspaper.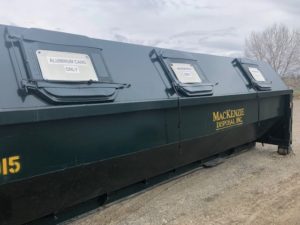 I take plastic to a container at the Albertson's in Billings on 6th Avenue & Saint Johns. There are probably others in Billings, but this is on my route.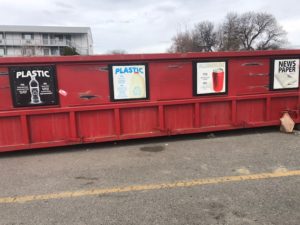 You do have to separate your bigger plastic bottles (kitty litter containers, milk jugs, laundry soap, etc. from water & Gatorade bottles. You can drop off aluminum and newspaper here too if you want one stop recycling.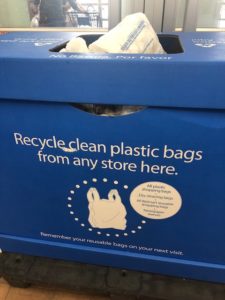 You can return all your plastic shopping bags, newspaper sleeves, & drycleaning bags to any Walmart store. It is right at the entrance, you don't even have to stay & shop. Of course it is great if you bring a reusable bag, but I typically forget mine.
Do you hate buying topsoil every spring for your flower beds or garden? If you have the room, compost! It is easy and really cuts down on trash!
Household items and clothing in good condition go to Project Hope. If there's an item they can't use, you can typically advertise an item for free on Facebook marketplace and someone else will have a use for it. People are so creative, they upcycle items I would never think of!
I know recycling is not the most glamourous thing to do, but we live in the last, best place. We should sure treat Montana that way!